What
we
think
of
Affiliate
Site Empire – A
Complete
Traffic
&
Monetization
System:
This review is of the Community version. That's the best one and it costs a little extra. It's worth it though!
This is a course that is mixed with both video and PDF.
Included are:
12 PDF – 238 pages
23 videos – 208 minutes and 30 seconds
Life-time Discord channel
All future products released by James
So this is really an increadible course with a lot of value to those looking to start building affiliate websites or already doing it.
But even I learned a lot about how to handle this website.
What is Affiliate Site Empire about?
When buying the Community version, you get 2 seperate courses. The first one being about how to build a website and the second is how to make money with it.
I'll explain it a bit more.
Affiliate Site Secret Sauce is the first course. It's a guide on how to build affiliate sites easy.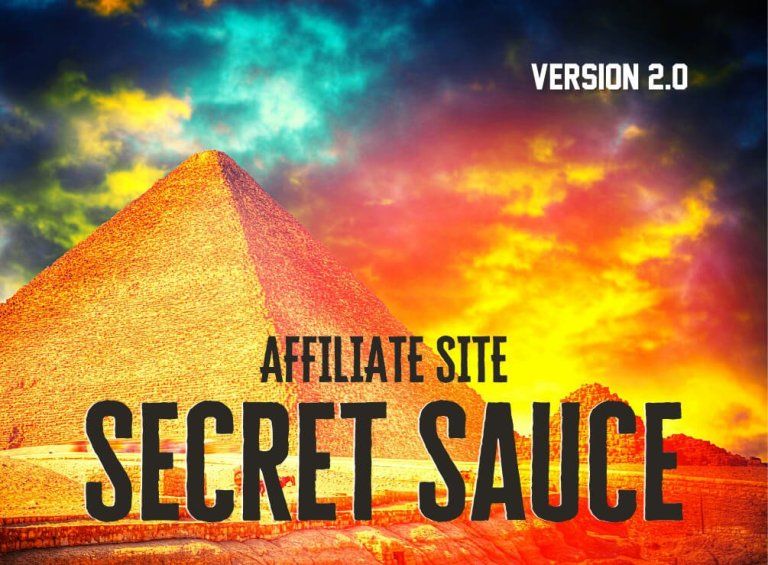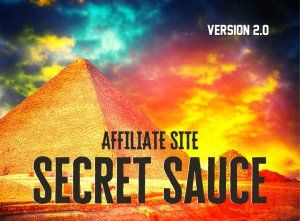 If you haven't built websites before, Affiliate Site Secret Sauce will walk you through the process of getting your beautiful site live quickly.
Here's the video titles from the first course:
Secret Sauce – 1. Changing Nameservers
Secret Sauce – 2. Installing Wordpress
Secret Sauce – 3. Theme Walkthrough
Secret Sauce – 4. Build a Site in a Day
Secret Sauce – 5. Plugins
Secret Sauce – 6. Free Business Email
Secret Sauce – 7. Setup Analytics and Search Console
Secret Sauce – 8. Rank Math SEO Settings
Secret Sauce – 9. My Favorite Keyword Tool
What this course is about needs no further explanation because it's pretty clear from the titles of the videos.
The second course is a bit more complicated.
This is what's included:
Empire – 1. Hard Silo –


Why

you

should

use

the 3 page silo

structure

Empire – 2.

Virtual

Silo –


Why

James

don't

love it

even

though

most

websites

use

it.

Empire – 3.

Reverse

Silo –


What

3

pieces

of

supporting

pages

every

money

page must

have

.

Empire – 4.

Frankensilo

–
James

own

Silo. A mix

of

Hard- &

Reverse

Silo plus new 2

additional

pages.

Empire – 5.

Internal

Redirects

–


How

James

uses

301

with

Rankmath




Empire – 6. Silo

Hub

Pages –


How

to set

up

the Silo

hub

page

that

links

to the

money

pages

Empire – 7. FAQ Schema –
How to create an FAQ snippet (Brilliant!)

Empire – 8. Initial

Keyword

Research –


How

to

use

Keywords

Atlas,

Ahrefs

and Google to do

keyword

research. Plus

structuring

them

with

excel

.




Empire – 9.

Competitor

Keyword

Research –


How

to spot

what

keywords

you

can

rank

higher

than

the

competition

in.




Empire – 10. Smash and

Grab

–


How

to get

other

websites

to

link

to

you

instead

of

an

competitor

.




Empire – 11.

Resource

Page Backlinks –

How

to

find

pages

that

could

give

you

a

backlink

for

free

.




Empire – 12. HARO Link

Building

–


How

to get

publicized

by reporters by

answering

their

questions

.




Empire -13.

Skyscraper

Link

Building –




How

to

choose

who

you

want

to

take

backlinks

from and

how

to get

them

by

having

better

content

.




Empire – 14.

Competitor

Backlink

Analysis

– Understand

what

kind

of

backlinks

you

need

and

how

many

to be

able

to

outrank

the

competition

.

Also

a

sneakpeak

into

James

excel

sheets

to

see

how

he

structures

links.
This course is what shows you exactly how to make money from your sites.

This is for those who want:
– The freedom of choosing when and how much to work
– To sell products without having any inventory
– To make money from other peoples ideas
– To make money with a low startup cost
– A scalable buisness model
– A sustainable income
– Freedom of location
– To build websites
Let's head over to see what all those PDFs is about.
The first and biggest one is Affiliate Site Secret Sauce 2.0.
It's a 62 page long pdf that is a bit of an extension to the video course with the same name.
There's some information that is the same but there's also new information.
One of the toughest parts of starting an affiliate website is choosing your niche.
So, in 45 Profitable Niche Ideas you get a compiled list of
pre-vetted niches that you can start building an affiliate site
around today.
Overview of My Process is a 9 page pdf that explains why James does what he does and what it would cost for you to do the same.
Site Structure Blueprint
explains what the different silos are and how many words each should have.


Keyword Blueprint is the detailed PDF on how to choose and search for keywords. James technique seems to be backwords at first but when you understand it, it makes so much more sense. It's also way easier than how most others do keyword research.
Content Blueprint is 20 pages explaining how to structure your content. That includes the following chapters:
Recommended Optimization Tools
Timing

The Seeding Phase
the Seeding Phase

On-Page SEO

Interlinking
Headings
Body Content
Outbound Links
Images
URL
Title Meta
Meta Description

Optimization
Outsourcing Content
Writing Yourself
Content Briefs
Notes on Content

Money Pages
Outreach Articles
People Also Ask
Silo Hub Page
Stats Page

Trusted Content Agencies
Backlink Blueprint is really what it claims. The blueprint for backlinks. Easy, understandable and detailed. It shows you what you need to do and what type of links to focus on at which time.
Digital Product Blueprint tells you when and how you should add digital products to your site. There's also infomation on what plugins you should use for best functionallity.
Display Ads Blueprint. 9 pages on why and how you should use ads on your site.
Email Marketing Blueprint is 12 pages of why you should have a list and then some tips.

Pinterest Blueprint is a 19 page short guide on Pinterest. It includes the following chapters:
Recommended Tools
Overview
Pinterest Traffic

Home Feed (Social)
Search

Getting Started

1. Setup Pinterest Business Account
2. Create your Profile

Keyword Research
Creating Boards
Naming Boards

3. Pin Covers
4. Pin Titles and Descriptions
5. Pin Scheduling

Fresh Content
Force Pinning
Group Boards
Tailwind Tribes
Now let's talk about the Discord chat.
You get full access to all these channels when you sign up. There's no free channels. That means everybody in this group pays to be there.


I asked the group what they think is good and if they have anything that could improve, and I got some replies.
Here's what they said:





The group has been live for almost a month and has now 40 members (12 December 2020)
There's at least $200 in give aways and contests monthly.
You'll also be invited to their engagement group on Twitter if you'd like.
In this group there's 12 people out of the 40 from the Discord channel. (12 December 2020)
When you're buying the community version, you'll also be able to get a 70% affiliate commission.
James has been building and running affiliate sites since the start of 2018.
He started building a site as a hobby…a side hustle actually.
It took thousands of hours and mistakes to make it into a success.
But then the money came rolling in and he realized
He needed to create many sites, not just one!
James now makes a full-time living from his affiliate sites.
You can too!
Click the image below to see what people think of this course as well as the products description.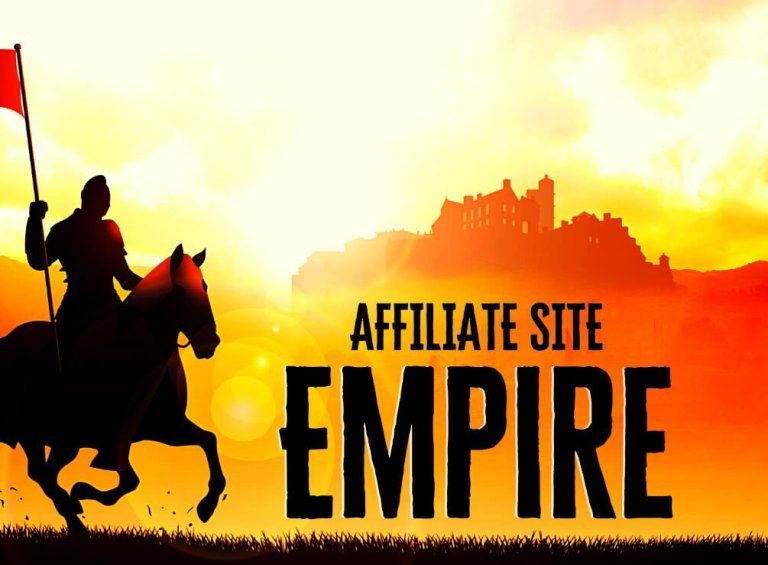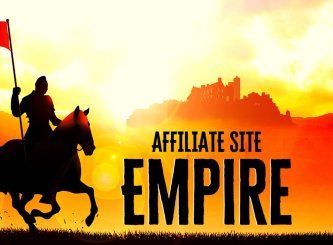 Disclaimer
This site include links or references to products or services with which this website is in some way affiliated. Should you purchase a product or take up a service recommended from this website, the owner may receive compensation. Such compensation may be in the form of money. No extra cost is passed on to you, the buyer, as a result of this compensation.
More Products from James:
Affiliate Site Secret Sauce – How to Make a Living Building Digital Real Estate
Affiliate Time Machine – Private Discord Community
Both of these are included in Affiliate Site Empire – A Complete Traffic & Monetization System but will also come later as seperate products here